THE WHOLE VILLA is divided into the two apartments LECCIO and MAGNOLIA for a total surface of 150 squared metres: 4 double or twin bedrooms, 4 bathrooms (1 with Jacuzzi hydromassage), 2 kitchens, 2 livingrooms with fireplace.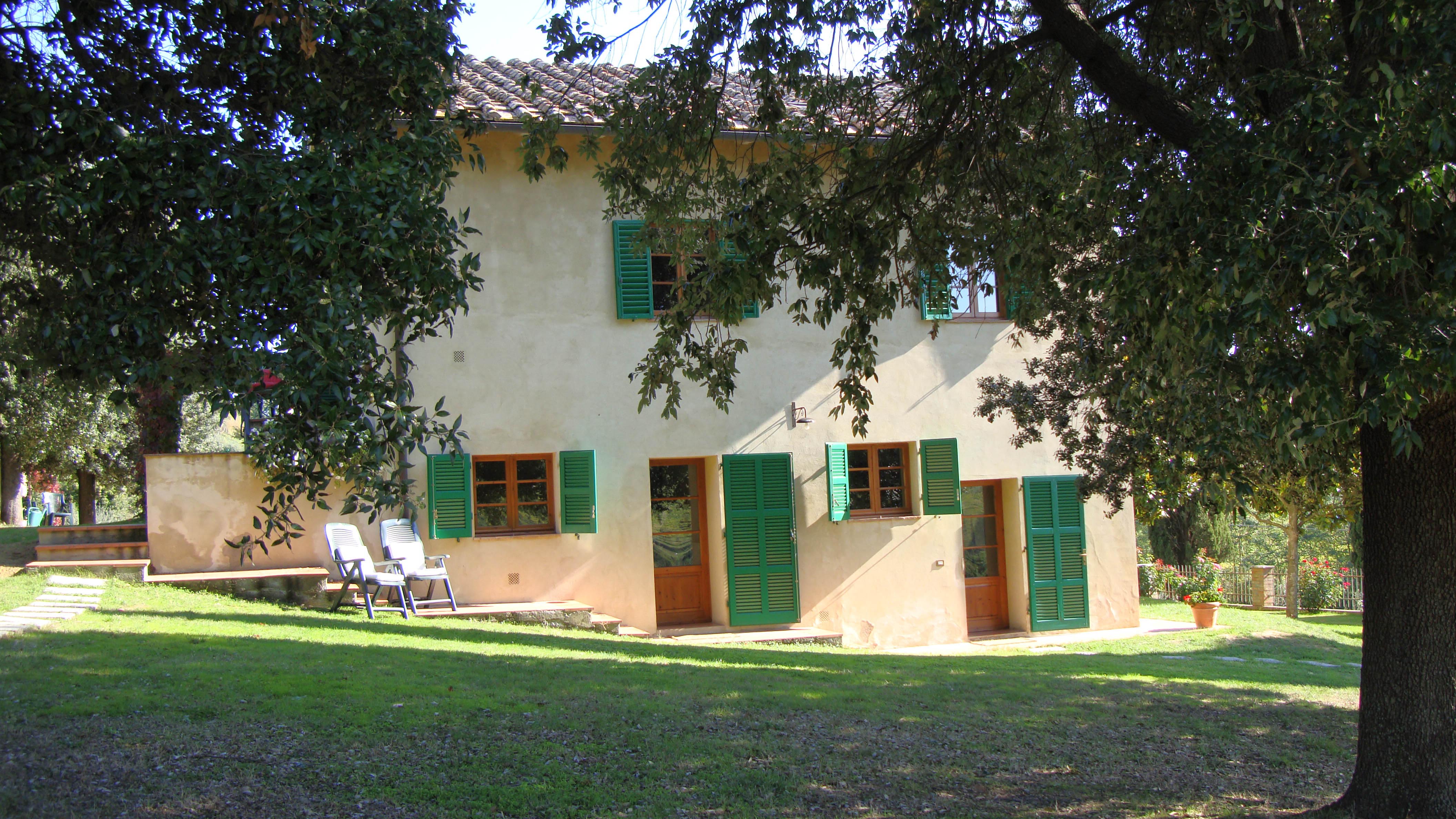 Renting the whole Villa, you will be the only guests at our estate, free to enjoy alone all the facilities at our place, including the swimmingpool.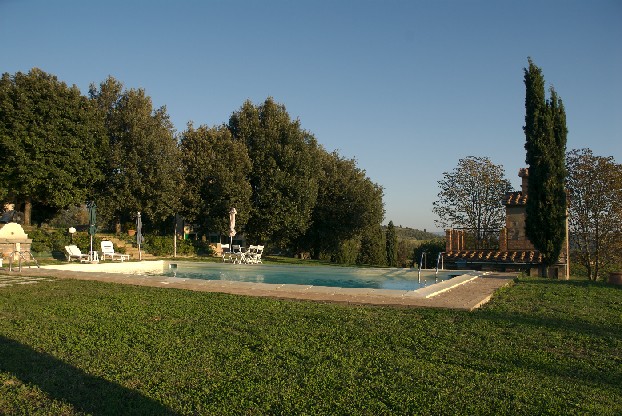 The Villa dates back to the XVII Century and has been recently perfectly restored to its original splendour. The 2 apartments in the Villa has been delightfully furnished to a very high standard, including many antique pieces and family heirlooms.
The owner of PODERE LA TESA, Vittorio and Marina plus the son Nicola, live in Florence. They have a small detached cottage 800 m far from the Villa, which they occasionally use. Vittorio and Marina are at your disposal for any needs. They are also very carefull not to intrude on your privacy.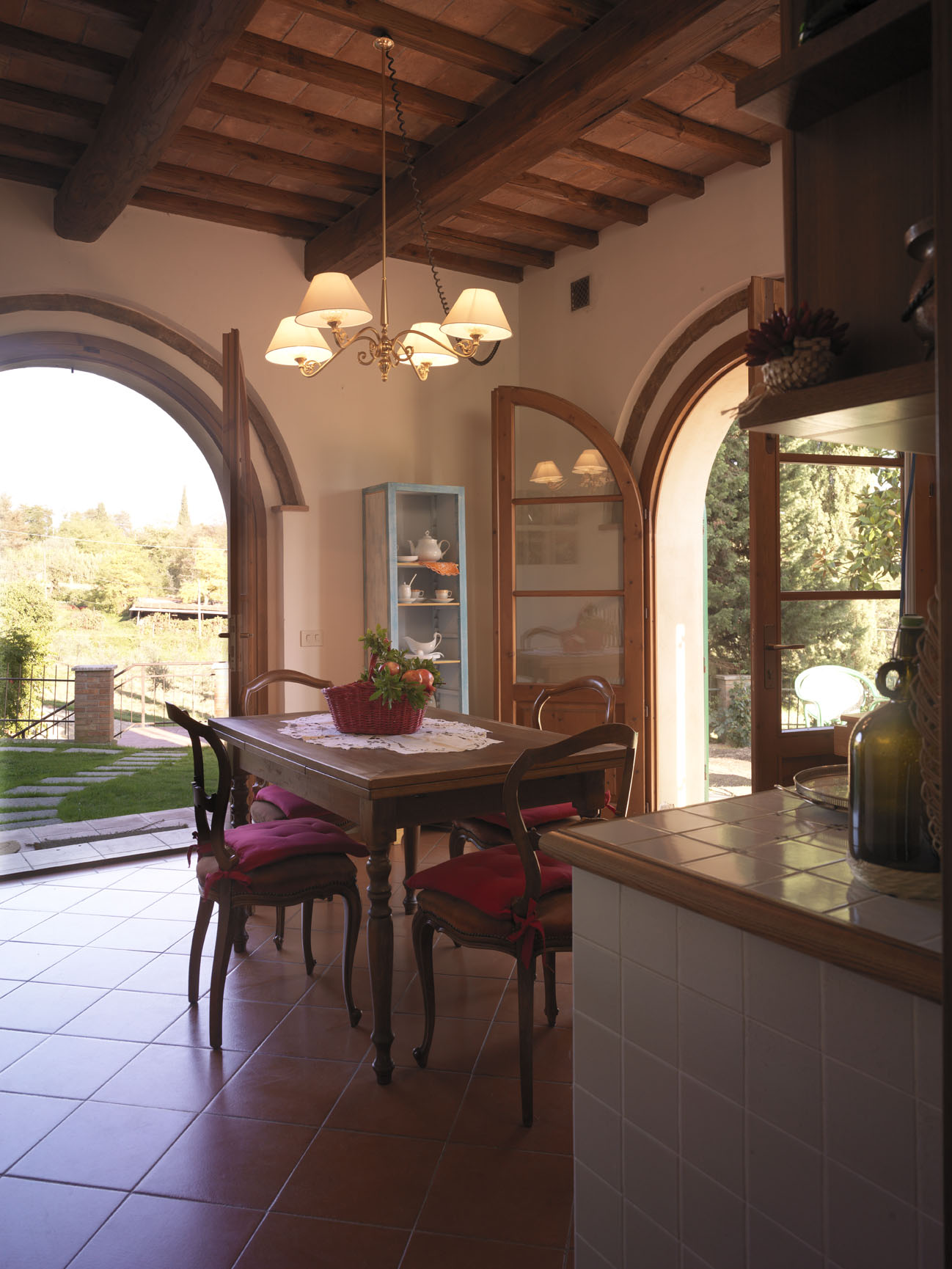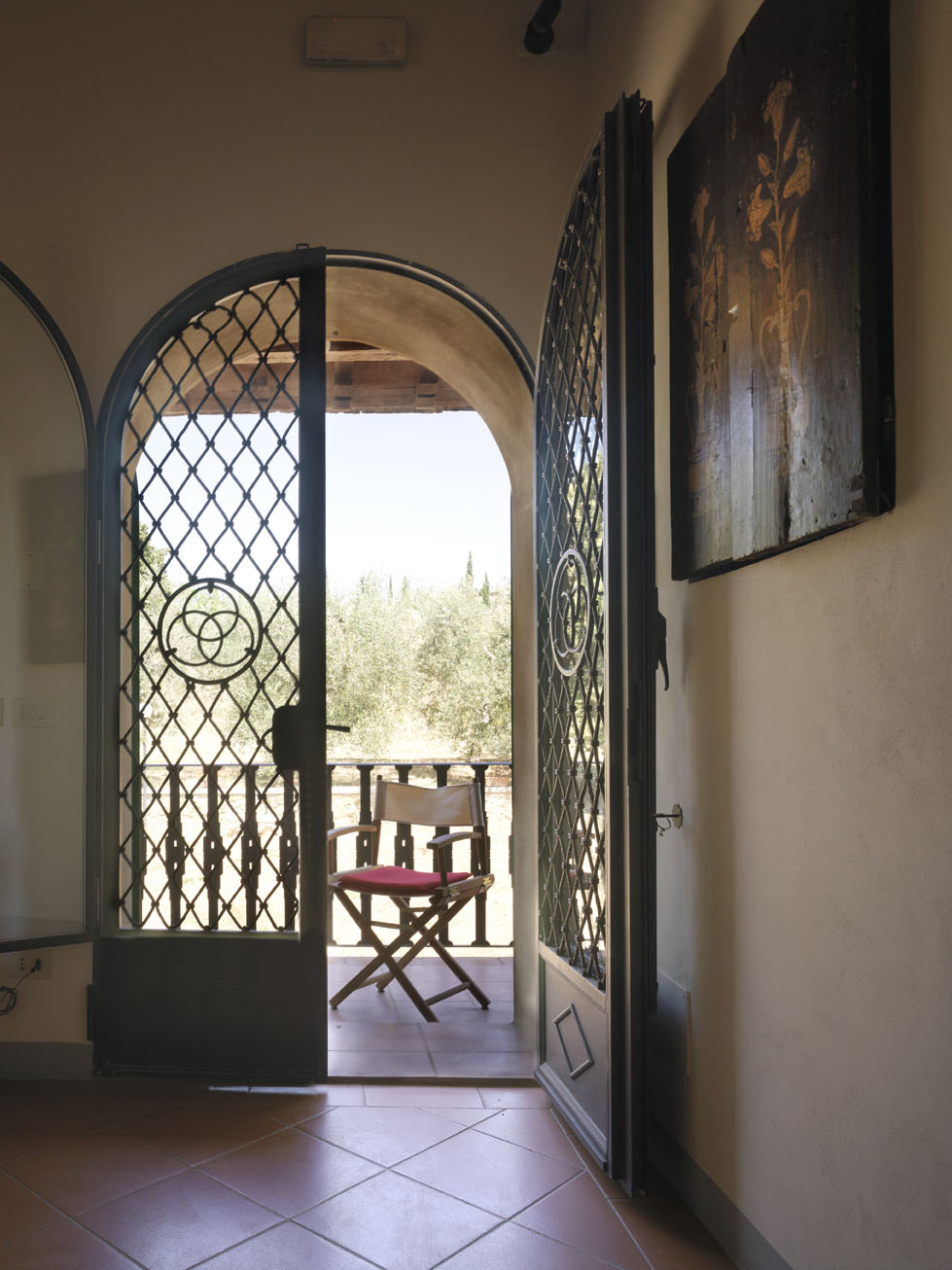 In the estate, there is a communal laundry room with washing machine and ironing equipment at the guests disposal. Further, near the swimmingpool, there is also a nice large barbecue.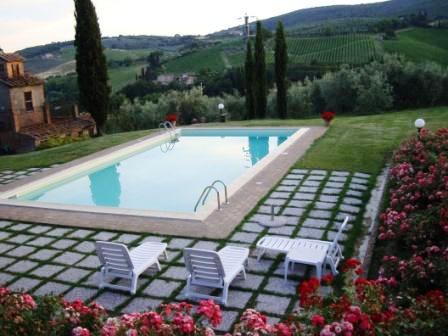 The villa's garden, furnished with table and chairs, sun-umbrellas and terracotta pots brimming with flowers, is a lovely location for an alfresco (open-air) meal while enjoying the essence of the Tuscan countryside. The swimmingpool (12m x 6m), perfectly equipped, overlooks the olive groves and it is placed in an ideal spot for relaxing and enjoying a cooling dip.